Make Money in Network Marketing
Network Marketing is the business concept with which I spent decades of my professional life intensively - first as an independent sales partner, later as a coach and company consultant. The focus here is on the direct sales branch and its sub-forms of network marketing, also called multi-level marketing, the recommendation marketing and the structure distribution.
When we earned our first money in network marketing (MLM) in 1977, it was still a very young business form in Germany that hardly anyone knew of - and if they did hear of it, they did not quite understand it. It was dismissed at first as a typical American mischief, which would soon disappear from the scene.
They were wrong!
Today, this business principle has grown into a considerable industry in which billions are made in sales. Meanwhile, hundreds of thousands of people in our country earn money with network marketing, or they have built up a lucrative business.
Quite a few have become well-earned thanks to serious multi-level marketing. Around 40 million people worldwide work in this line of business.

The growth in multi-level marketing (MLM) is unbroken in Europe
In Europe, sales growth was 8% in 2015. In times of saturated markets, there are not many sectors that can produce results like that.
Through Multi-Level Marketing a wide range of products can be sold. This includes food, pet food, beverages, dietary products, food supplements, health care products, body care products, household and car care products, cosmetics, fragrances, telecommunication services, gas and electricity, water treatment plants, hobby articles, jewellery, candles, clothing, travel and petrol or motor oil additives, all kinds of financial services and genuine gold and silver.
There is nothing that does not exist!
As long as products are in need of explanation and have a "story".
Estimates indicate that world sales of products distributed through this distribution channel are worth $ 180 billion.
What excites about network marketing (MLM), referral marketing or the structure distribution business is the huge effect of duplication.
Personal income is not limited to commissions from own sales; there is also a pro-rata remuneration for the sales performance of the recruited and supervised partners, as well as those from the deeper levels of the established organisation.

Huge income opportunities in network marketing
Theoretically, there are even unlimited possibilities.
Everyone can decide for himself or herself how many partners they enlist and train. Everyone decides how big his or her organisation will be in network marketing. From this point of view, it is no longer surprising that there are astounding numbers of income millionaires in the industry.
Among them are people with different biographies. They belong to all social strata and societies. They are people with a university education or a certificate of completion of compulsory basic secondary schooling. They have made use of the system and - often in several countries - have built huge groups with sometimes hundreds of thousands of sales partners. Sometimes even minor wins lead to significant success.
But everyone has his or her own motive to get involved in network marketing. Not everyone wants to be rich, but many are looking for a lucrative additional income. You want to treat yourself to a little luxury. Others want to build up a full-time business so that they are no longer dependent on an unreliable employer. They want to benefit from globalisation and not become their victims. Some mothers want to return to work after parental leave, but without neglecting the family - this business makes it possible.
Others are using network marketing to make their own retirement provision because they no longer trust official institutions. Still others just want to meet new, interesting people. Some retirees want a challenge.
The network marketing industry offers something for everyone. This makes the business appealing: It is not just a form of marketing or selling - it is also a kind of philosophy, a way of life.
Successful companies put emphasis on mutual encouragement, consolation in the event of setbacks, donation of recognition, caring for the business partner and an optimistic view of the work and behaviour in successful organisations. Of course you can make good money - but it is also just nice to be there.
For this reason, we would like to give you interesting information, useful decision-making aids and practical information about this business on a regular basis. If you work in this sector, we provide you with valuable training material, training programs and live seminars. We are experts in this matter.
Of course, there are many other attractive ways to make money, start your own business and become self-employed. But if you love direct sales and network marketing, we would like to assist you with your way to success.
Everyone can succeed!
All the best!
How does multi-level marketing really work?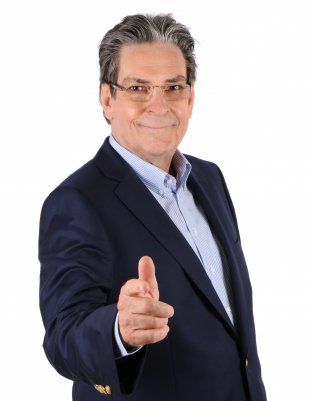 Reach your goals in network marketing (MLM) and direct sales - we will take you further!
I am happy to be your personal coach when it comes to actively supporting you to build a successful business in direct sales and network marketing. With my help, you will develop your true potential and become personally and economically successful!
Get a video coaching for free. In this video course you will learn about:
✚ How to develop the right attitude to achieve everything you dream of!
✚ How you remain permanently motivated and full of energy and drive!
✚ The know-how you really need!