References und Feedbacks ....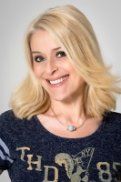 Rosita Nasseri-Darrell | Senior Manager Forever Living Products

I have been appreciating Michael Strachowitz for 20 years and was able to learn from him at numerous seminars. His videos, the blog and the newsletter are a great opportunity for my training and my team. Michael is simply the best.







Torsten & Marion | myTeam from PM Internationl

With Michael we combine a very special training in Frankenthal with the myTeam from PM International. The healthy and refreshing honesty Michael shows is simply wonderful. He gave us a huge motivation kicks - thank you, Michael!





Stephan Werner | Sonnenschutzsysteme Service

I experienced Michael Strachowitz live in Ulm and Dortmund and got to know him. I am self-employed and he always gives me the strength to think positively. I always pass these experiences on to my team and newcomers for my second business.




Peter Gayer | PM International

It is my goal to live independently, be self - determined, live a free life, where I determine my daily routine. MLM makes it possible. I have always listened to your CD's. The first time I listened to them I found your honesty harsh. Today, I can understand you and thank you for sharing your experiences, even if they are sometimes blunt. Thanks a lot for this.



Horst Gattermann | Independent Lifeplus Partner

Michael Strachowitz, with his tips and advice, is resourceful and offers helpful solutions that lead to success. You just have to follow his tips implement them. I can watch the videos or trainings at any time and as often as I like. An offer that everyone who wants to move forward in network marketing should use.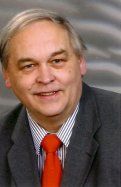 Horst-Dieter Judt | Manager PM-International AG Fitline, Beautyline

The newsletter of Michael Strachowitz, an honest support in the daily network marketing business. Here the experienced person speaks to the active: never give up! I would be happy to recommend this newsletter to current clients and "newcomers" in network marketing for their own benefit. The video on the blog of Michael Strachowitz: every time friendly with a clear reference for the work in network marketing: "no pains, no gains"! I am personally very grateful for the support in daily business and recommend this blog, a "must have" for every networker.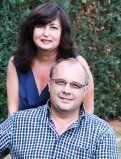 Achim und Petra Grünagel | Manager Forever Livinge Service

For more than 10 years Michael Strachowitz's newsletter "Network Marketing" has been a part of our business. He tells us about the opportunities and risks of this fantastic business opportunity. In his newsletters or videos, he talks about courage and diligence that are needed to make it to the top. We like to use these tools for us and our team.


THOUSANDS OF ENTHUSIASTIC PARTICIPANTS

:​



CUSTOMER VOTES ON FACEBOOK: